Produced in collaboration with Time Out Tokyo, the fourth issue of Nikkei Asia's special magazine 'Unlock the real Japan'is out now.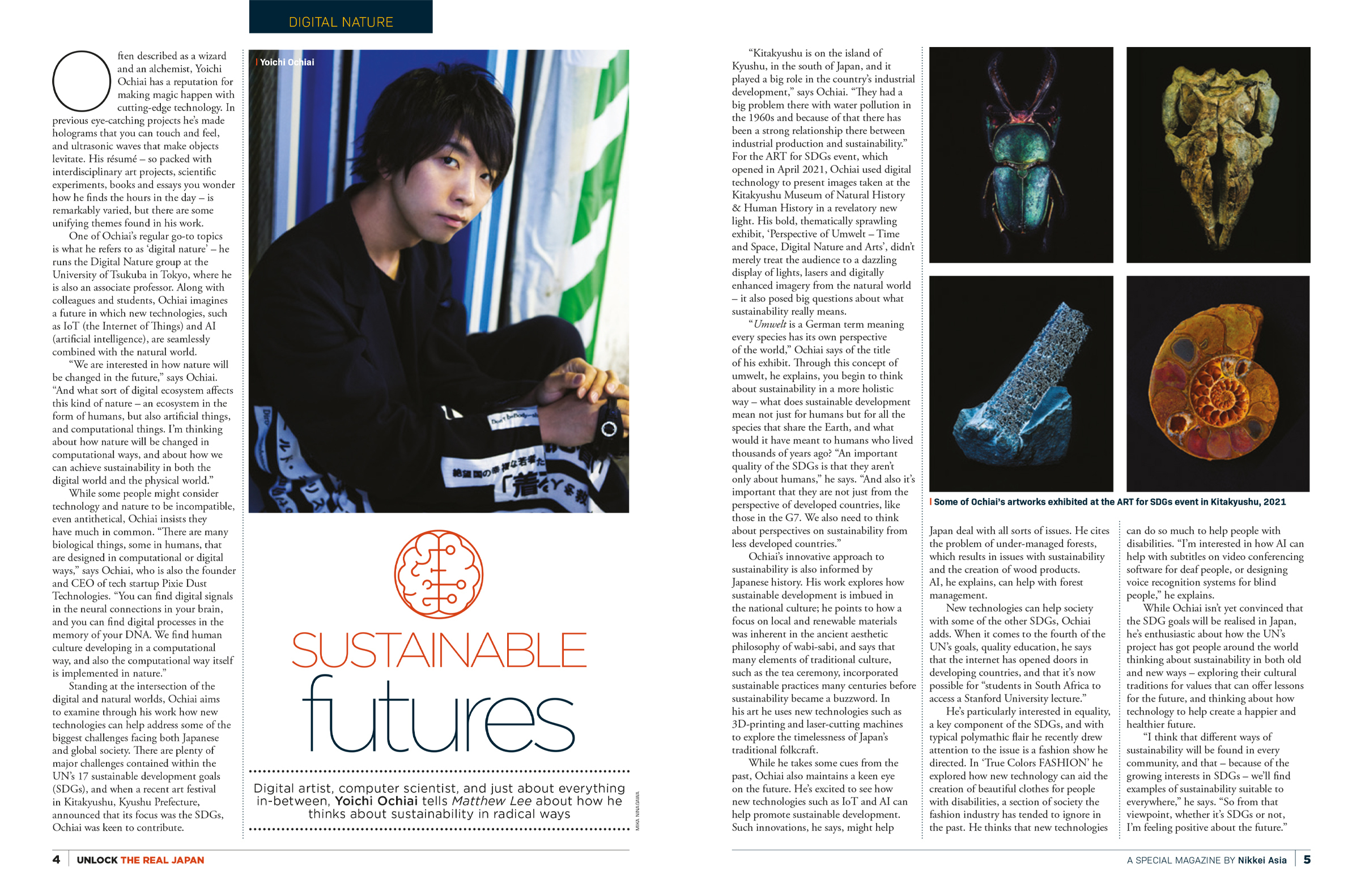 Inspired by the United Nations Sustainable Development Goals (SDGs), this issue focuses on some of the people at the forefront of Japan's efforts to achieve these goals, from the history of the Japanese pioneer in finance and the world. education Eiichi Shibusawa to the futuristic vision of the young digital artist. and computer scientist Yoichi Ochiai.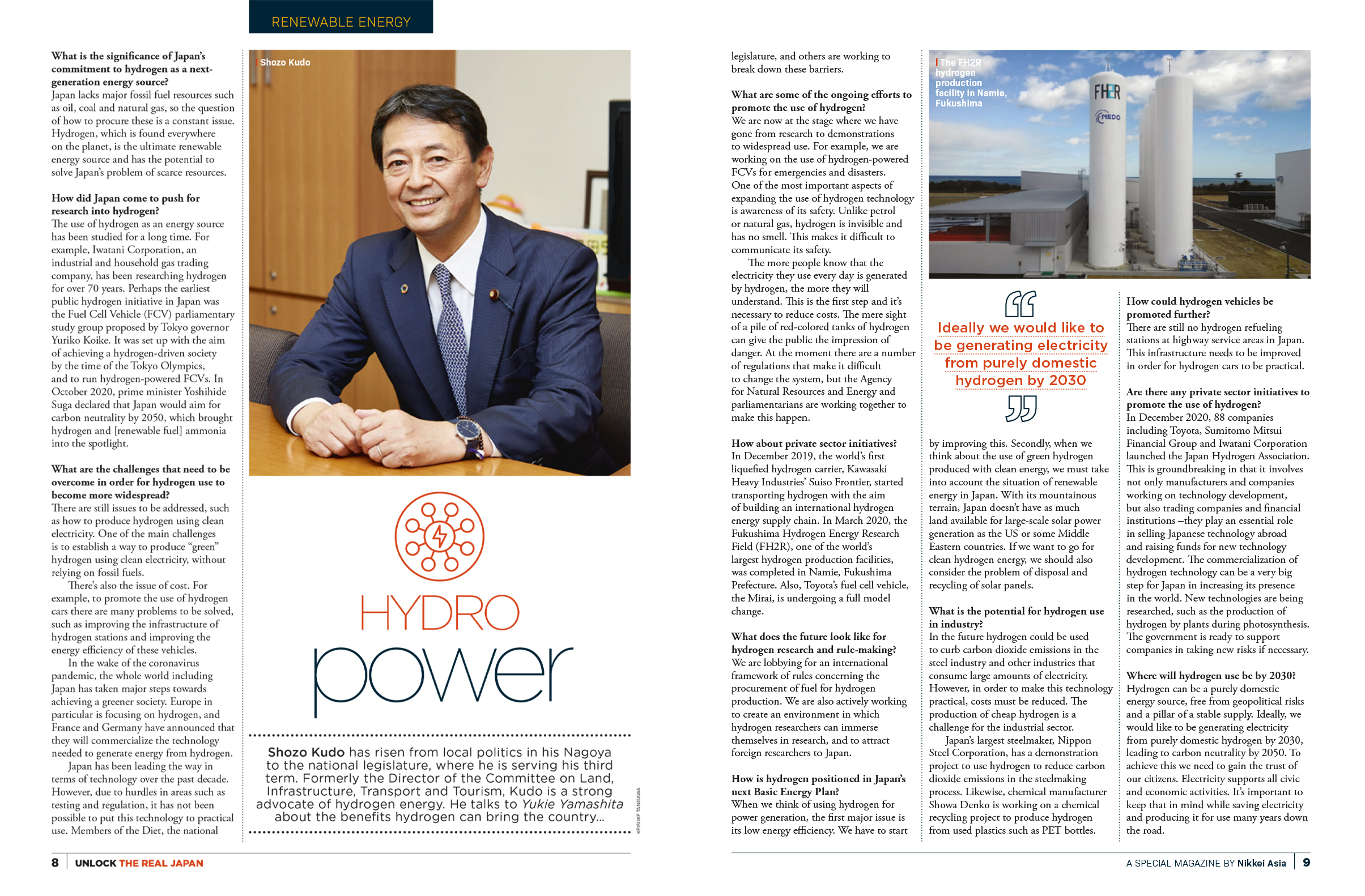 There are exclusive talks with Shozo Kudo – former director of the Land, Infrastructure, Transport and Tourism Committee – and company general manager Iwatani Hiroshi Fukushima, both of whom discuss the benefits of hydrogen and how this carbon-free fuel can help fuel Japan's future.
Could comedy play a role in improving education under the SDGs? Takayuki Oinuma, President of Laugh and Peace Mother, tells us more about how laughter and technology help children develop assertive skills in the workplace. Akiko Okada and Hirotaka Tanaka discuss how new technologies in the global food industry can improve production and consumption. On gender equality, activist Fumino Sugiyama calls on Japanese lawmakers to include more women in politics and enact legislation to protect and support the LGBTQ + community.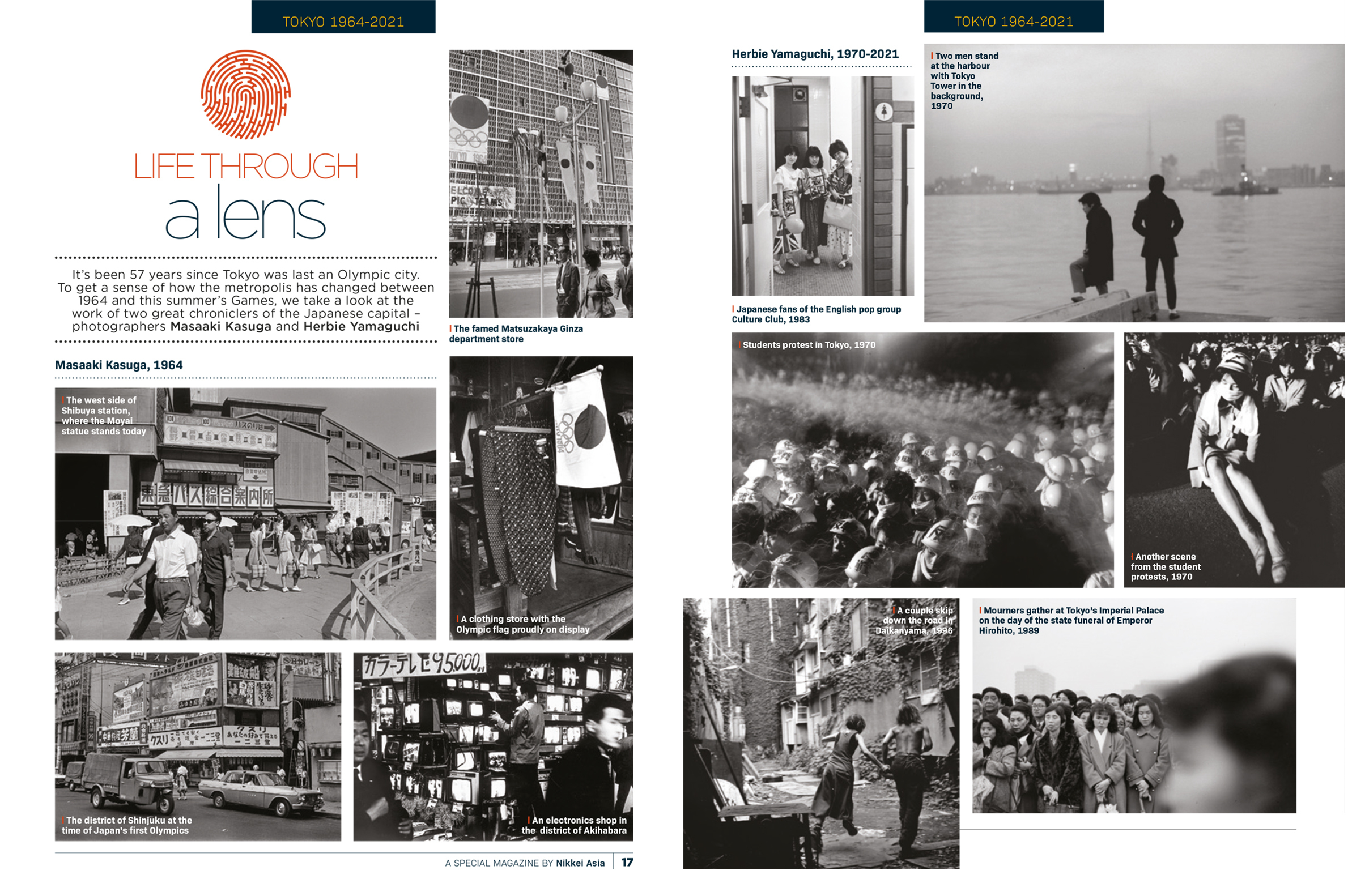 As the Olympic and Paralympic Games begin this month – some 57 years after the first Games were held in the capital – the magazine takes a look at the work of Tokyo photographers Masaaki Kasuga and Herbie Yamaguchi, whose photos trace the evolution of the metropolis, student protests in the 1970s against schoolchildren wearing face masks during the Covid-19 pandemic.
This issue was written and edited by Matthew Lee and Marcus Webb. Webb is Editorial Director at Original Inc (Time Out Tokyo) and Editor-in-Chief of Deferred gratuity. Unlock the Real Japan is distributed for free at embassies and luxury hotels in Japan. If you cannot find a physical copy, visit the official site to Unlock the real Japan.
Best Selling Downtime Offers
Source link